The Club was created to foster mutual adjustment within HAIKU and develop its collective competence.
It brings together associates, honorary members and partners, major players in HAIKU's business relations. All are involved in prospecting, qualifying missions and carrying them out.
Each member of the Club has a long and practical experience in industrial production and development.
United, they form the high-level expertise of HAIKU. It is through their complementarity that the expertise is whole, original and powerful.
President, Partner and Co-Founder
Strategy
Toyota Methodologies
Entrepreneurship
Editor of the French translation of Taiichi Ohno's work «Toyota Production System»
Managing Director and Partner
Strategy
Management
Marketing, R&D & Programs
Automotive, Industry, Engineering & Testing
Stamping, Sheet metal, Plastics & Assembly
Strategy
Organisation & Management
Quality and Process
Human Resources
Toyota Methodologies
Automotive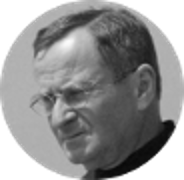 Change Organization & Management
Programs & Quality
Human Resources
Toyota Methodologies
Automotive
Manufacturing & Supply Chain
Human Resources
Toyota Methodologies
Automotive
Painting, Distribution & Information Systems
Strategy
Management
Business Development
Automotive, Industry, Engineering
Plastics, Mechatronics & Assembly